The fey standard
The Fey build by ikethefunny 3,512 1
predecessor.pro/builds/1681924951-the-fey-standard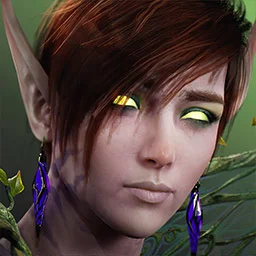 Introduction
As a fey main I will create 5 builds for her for people to use this one becoming the standard build for casual play.
Ability level order

01
02
03
04
05
06
07
08
09
10
11
12
13
14
15
16
17
18

01
02
03
04
05
06
07
08
09
10
11
12
13
14
15
16
17
18

01
02
03
04
05
06
07
08
09
10
11
12
13
14
15
16
17
18

01
02
03
04
05
06
07
08
09
10
11
12
13
14
15
16
17
18
Crest Selection

Magician Crest
+120 Mana

Magician: Restore 4 mana each time you deal damage to an Enemy Hero or Monster with an ability (once per ability), or 5 mana when killing an Enemy Unit. Upon restoring 300 mana, evolves into Wizard Crest.

Creep Slayer: Deal 20 extra basic damage to Minions.

Epoch
+35 Magical Power
+200 Mana

Active - Stasis Device: Enter Stasis for 2.5s, rendering yourself Invulnerable for the duration but unable to move, attack or use abilities - 120s CD.

Creep Slayer: Deal 40 extra basic damage to Minions.
Item Build
Full Guide
For basic Mid gameplay, the name of the game is patience against all other ranged mages or carries that play mid. You would want to slow farm so you can persistently poke the other laner every time they are in the harvest nettle range. The Fey is a great bust mage for most matchups because of the harvest nettle her "E". Above all else landing the "e" consistently will be the hardest learning curve. I suggest "auto" practice is the best way to do it so the rule of thumb is if you can hit them with an auto use the nettle. Don't waste nettle due to their building mechanic using it, always hitting the target is the goal. This build complements the beginner's use of fey azure core as the forgiving nature of wasting abilities to help throughout the laning phase. Astral catalyst for the fey's Ult which is her win condition the ability to CC heroes so easily in the early game is your goal the moment fey reaches level six gank duo lane almost no matter what catch the lead before the enemy mid laner and this is why you play slow due to her no escape for the devastating ult its use is everything from saving her own life to ending everyone else's for a more in-depth guide I will be posting a Fey guide on youtube and more builds for anyone who wants a more aggressive build to a more defensive build to a solo lane build
---
Please log in if you want to leave a comment on this build.
Comments