Narbash
December 9, 2022
support
Pick Rate
(May 23 — May 30)
16.62%
1.76%
---
Win Rate
(May 23 — May 30)
54.3%
0.27%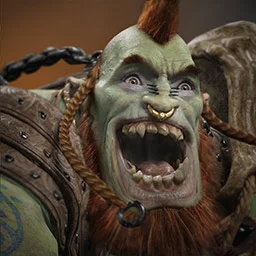 Health Lv 1: 600 Lv 18: 2,300
Health Regen Lv 1: 1.00/s Lv 18: 2.70/s
Mana Lv 1: 420 Lv 18: 1,440
Mana Regen Lv 1: 1.50/s Lv 18: 3.20/s
Physical Power Lv 1: 55 Lv 18: 115
Physical Armor Lv 1: 25 Lv 18: 96
Magical Armor Lv 1: 30 Lv 18: 47
Narbash Skills & Abilities
Beatdrop
Passive
Narbash's basic attacks and abilities generate stacks of Rhythm which improve his abilities, stacking up to 24 times. Stacks fall off individually after 10s. At maximum stacks, gain 2 (+3 per nearby allied hero) mana regeneration for 5s.
Wallop
(LMB)
Melee basic attack dealing 55 + 90% physical damage. Grants 2 Rhythm stacks on hit.
Thunk!
(RMB)
17
50
Toss a drumstick that deals 90 + 50% magical damage and stuns for 1.25s. Thunk's cooldown is reduced by 1% per Rhythm stack. Grants 2 Rhythm stacks on hit.
Damage
90
130
170
210
250
March!
(Q)
16
60
Bellow out a rallying war cry, granting Narbash and his nearby allies 30% decaying movement speed for 2s (+0.2s per Rhythm stack). Grants 6 Rhythm stacks on use.
Song Of My People
(E)
1
10
Toggle: Play a soothing beat, healing Narbash and his nearby allies by 7 + 8% (+0.3 per Rhythm stack) every second. Each second the beat is active, it costs 20 mana and grants 2 Rhythm stacks.
Per Stack
0.3
0.35
0.4
0.45
0.5
Crash Bang Boom!
Ultimate
120
100
Channel a drum solo for 3s, granting Narbash 30% damage reduction. Nearby enemies are slowed by 40% and are dealt 200 + 60% (+2% per Rhythm stack) magical damage over 10 hits, with the final hit knocking up all enemies and stunning them for 1.5s. Grants 2 Rhythm stacks each hit.
Narbash Counters
Narbash Is Strong Against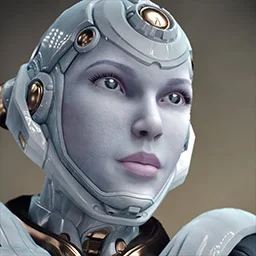 Muriel
Narbash Is Weak Against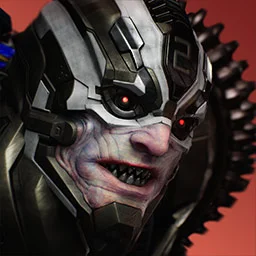 Riktor
Well-known Narbash Players
Highest Rated Narbash Builds
Narbash Skins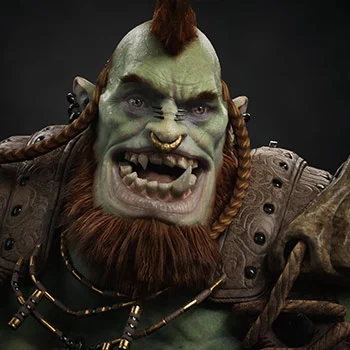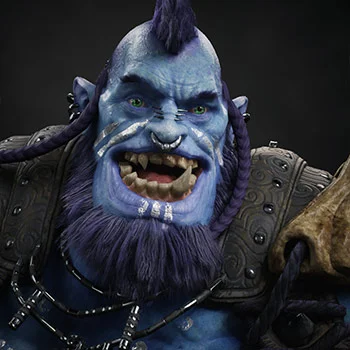 Full List Of Narbash Builds