Shinbi
February 21, 2023
offlane
Pick Rate
(November 24 — December 1)
23.09%
0.77%
---
Win Rate
(November 24 — December 1)
53.15%
1.98%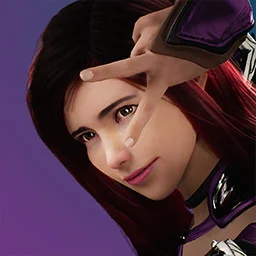 Health Lv 1: 620 Lv 18: 2,473
Health Regen Lv 1: 1.30/s Lv 18: 3.85/s
Mana Lv 1: 380 Lv 18: 890
Mana Regen Lv 1: 0.90/s Lv 18: 3.96/s
Physical Power Lv 1: 47 Lv 18: 95
Physical Armor Lv 1: 26 Lv 18: 94
Magical Armor Lv 1: 30 Lv 18: 39
Shinbi Skills & Abilities
Biting Melody
Passive
Basic attacks deal an additional 10 + 12% magical damage on hit.

Periodically, Biting Melody deals 4x damage and applies a stack of Track. Damaging an enemy hero with an ability decreases this cooldown by 1s.
Cutting Edge
(LMB)
Melee basic attack dealing 47 + 80% physical damage.
Rushing Beat
(RMB)
80
18
Dash forward a fixed distance dealing 40 + 45% magical damage to all enemies Shinbi passes through.

Rushing Beat can be retriggered within 3s of casting to dash a second time at no cost.
Line Tempo
(Q)
30
6
Summon a Spirit Wolf that runs in a straight line and passes through all enemy targets, dealing 65 + 60% magical damage.
Circle Rhythm
(E)
60
15
Summon 4 Spirit Wolves which circle Shinbi for 3s, granting a 30 + 45% shield for the duration and after the wolves expire.

The wolves deal 12 + 12% magical damage per second to nearby enemies.
All-Kill!
Ultimate
100
120
Passive: Dealing damage to enemy heroes with abilities applies Track for 8s, stacking up to 8 times.

Active: Summon a pack of Spirit Wolves to attack the target with the most Track stacks, dealing 50 + 16% magical damage per Spirit Wolf.
Shinbi Counters
Shinbi Is Strong Against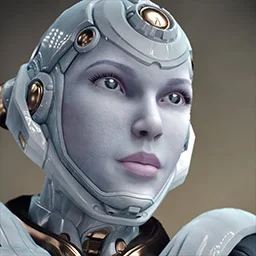 Muriel
Shinbi Is Weak Against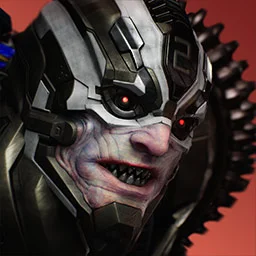 Riktor
Well-known Shinbi Players
Highest Rated Shinbi Builds
Shinbi Skins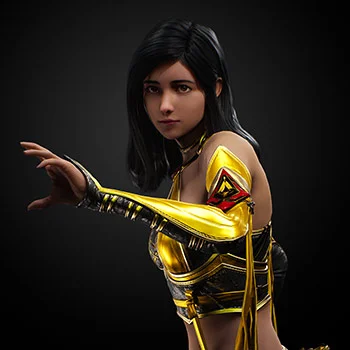 Full List Of Shinbi Builds