Revenant
January 24, 2023
carry
Pick Rate
(November 24 — December 1)
23.44%
1.76%
---
Win Rate
(November 24 — December 1)
51.06%
0.63%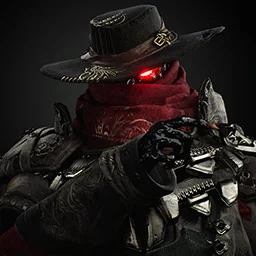 Health Lv 1: 644 Lv 18: 2,072
Health Regen Lv 1: 0.70/s Lv 18: 2.40/s
Mana Lv 1: 300 Lv 18: 980
Mana Regen Lv 1: 1.20/s Lv 18: 3.75/s
Physical Power Lv 1: 52 Lv 18: 100
Physical Armor Lv 1: 24 Lv 18: 85
Magical Armor Lv 1: 30 Lv 18: 39
Revenant Skills & Abilities
Bounty Hunter
Passive
Revenant gains 5.75% (+1.5% per 10% Critical Strike Chance) increased Physical Power and his Attack Speed decreases reload speed, but doesn't affect fire rate.

Killing an enemy hero grants 25 (+25 per bounty stack) additional gold.
Hand Cannon
(LMB)
Ranged basic attack dealing 52 + 100% physical damage.

After four basic attacks, Revenant will reload over 2s (decreased with Bonus Attack Speed).

The final round will always critically strike.
Hellfire Rounds
(RMB)
2
0
Passive: Critical Damage is modified to 145%.

Passive: Hand Cannon's final round deals bonus physical damage equal to 4% (+0.7% per Revenant's level) of the target's missing health.

Active: Revenant reloads his Hand Cannon.
Multiplier
145%
150%
155%
160%
165%
170%
Obliterate
(Q)
12
70
Unleash 10 ethereal missiles that home to random enemy targets within a wide cone.

Each missile deals 40 + 40%+ 75% physical damage.

Enemy heroes take 20% damage from missiles beyond the first.
Scar
(E)
20
60
Scar the target enemy hero, dealing 10 + 50% physical damage and marking them for 5s.

The next 6 instances of damage from Revenant apply a 5% stacking slow for 1.25s and deal 10% + 80% bonus magical damage.
Reckoning
Ultimate
140
100
Revenant pulls himself and his target into the Nether Realm for 6s and roots the target for 0.5s.

Killing his opponent inside the Nether Realm will double the bonus gold gained from Bounty Hunter.
Revenant Counters
Revenant Is Strong Against
Revenant Is Weak Against
Well-known Revenant Players
Highest Rated Revenant Builds
Revenant Skins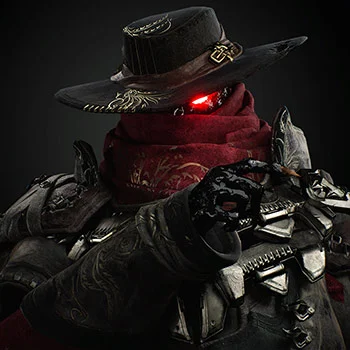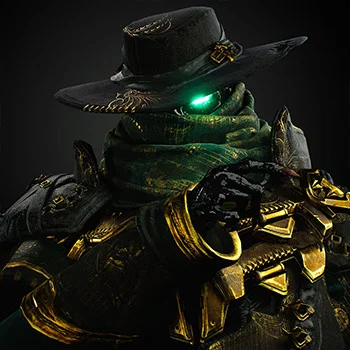 Full List Of Revenant Builds