The Only Grux Build You Will Ever Need.
Grux build by Grux_god 221
predecessor.pro/builds/1685007648-the-only-grux-build-you-will-ever-need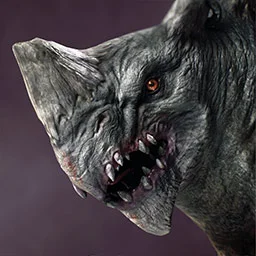 Introduction
Hello, I'm josh, a long time moba fan of over 10 years, most specifically "paragon" and "fault" and now "predecessor" I've been playing grux and pretty much only grux for years now, including way in the beginning in paragon. I'm gonna show you the best way to build him, what hes strong at, and what stats benefit him most, its going to be very detailed. If you disagree with something please state why and what you think is a better alternative. Thanks!
Ability level order

01
02
03
04
05
06
07
08
09
10
11
12
13
14
15
16
17
18

01
02
03
04
05
06
07
08
09
10
11
12
13
14
15
16
17
18

01
02
03
04
05
06
07
08
09
10
11
12
13
14
15
16
17
18

01
02
03
04
05
06
07
08
09
10
11
12
13
14
15
16
17
18
Crest Selection

Warrior Crest
+6 Physical Power

Warrior: Upon dealing damage to an Enemy Hero or Monster, or killing an Enemy Unit, regenerate + 8% health over 10s. Upon restoring 200 health, evolves into Champion Crest.

Creep Slayer: Deal 15 extra basic damage to Minions.

Brutallax
+12 Physical Power
+100 Health
+5% Lifesteal

Active - Purifying Rage: Cleanse all Debuffs, then gain 60% tenacity for 8s. Successful basic attacks extend this duration by 0.5s on-hit - 150s CD.

Creep Slayer: Deal 30 extra basic damage to Minions.
Item Build
Full Guide
Alright so first things first, before i talk about the items, we need to talk about what makes Grux strong, and what he excells at, that will give us a better understanding of what to buy. Grux is a fighter, he has the best waveclear out of any fighter or tank in the game, matching the waveclear of most mages,he is best in long drawn out trades, both his passive, RMB and his ultimate benefit from long drawn out fights, its very important to realize that his entire kit is focused on fighting, not tanking damage, or mobility or short bursty trades, so the best stats for him are Health, AD, Attack speed and either armor or MR depending on the enemy team. Also keep in mind on-hit items are amazing on Grux because his RMB applies on-hit effects TWICE, and he gains alot of attack speed from his ult, meaning more on-hit procs.
Do not ever build multiple tank items on Grux your not only lowering your damage on all your abilities, but reducing your omnivamp potenial from your passive, your also gonna clear waves slower, do less damage, and just take a little longer to kill. Your first item really depends on who your up against, dont ever buy the same first item every single game. There are two differnt classes of heroes your gonnna be facing as offlane Grux either a tank, or a bruiser, if your up against a tank, you wanna go

Basilisk first item as that will help you trade with them better, and it goes well with long trade fights, perfect for Grux If your up against a bruiser you want a damage item thats gonna give you attack speed,
Sky Splitter is a must first item because attack speed not only gives you more auto attacks, but it increases how much your gonna heal during a fight, and how quickly you stack up your passive, and also how fast you can get your ult stacked up, the reason we are going for a damage item early is because if we went with a bruiser item we wont have as much damage or attack speed to allow us to snowball. In my 700+ games of Grux I've found that is your best best, lots of hp, perfect. lots of attack speed, perfect. on hit damage which applies twice on our RMB, even more perfect.
At this point we are heading into mid/late game and we really wanna put pressure in the side lane, if your going this build then there are very very few champions that can 1v1 you, infact basically nobody in the offlane can 1v1 you right now, people will now have to send 2 or 3 players to come deal with you, which sets your team up to hopefully go apply pressure in other lanes and or get objectives, all we wanna be doing is Q'ing a wave, then RMB'ing it and instantly clearing it, then going to roam or push up more in the lane depending on how many enemy team members you see on the map.
Your 3rd and 4th item again depend on who your up against but generally

Mutilator or

Salvation are a good 3rd item, most likely

Mutilator because it gives on-hit damage and omnivamp, if your up against alot of AD heroes then

Draconum is another solid pick, honestly your core items are just

Bonesaw
Sky Splitter and

Mutilator Now we are heading into late game and you need some defense because at this point you already have insane damage and some pretty solid sustain, either stack on a

Stonewall if you up against alot of AD,

Stonewall is the best AD defense item because it gives the most armor and solid hp, but also since we are close combat, we make use of the passive of stunning people when we are hit,

Crystalline Cuirass is great if your up against alot of magic damage, and it also benefits us because we make use of the passive, being close combat and all.
Your 5th item can be multiple differnt things, Its not too important, and your most likely not even gonna get to this point of the game, but a

Overlord would go well to top off on some HP and AD. Honestly your only real solid options are either

Overlord

Augmentation or

Ashbringer

Ashbringer would make you melt anything and anyone in 2.2,

Augmentation is a more well balanced choice, it will make you a little more durable, but still give you alot of damage, and also give you some utility with the movement speed from ulting, and lastly

Overlord will just turn you into a absolute tank, your gonna have close to 4k hp, over 300 ad, plenty of attack speed, plenty of lifesteal.
There is not a single hero in the entire game that will have more hp, damage, attack speed and sustain as you, sure a Rampage will have more hp then you, and a Countess will have more burst then you, but they all excell at one or 2 things, meanwhile you excell at 3 or 4, hp, AD, sustain, and attack speed, you have all the stats, all the cc, some of the longest cc combos in the game, one of the highest damages in the game, some of the highest sustain numbers in the game. You are GRUX!
:TLDR: Grux is one of the strongest champions in the game right now, take advantage of his insane waveclear, nobody else beats him in that, other then a few mages, use his cc to group up enemy players and chain cc them, a great grux will aim his q to pull in multiple enemies, chain that into a nice e knockup and knock em all up, then R and set your team up to clean up, split push and roam when you have the chance, dont build him too tanky, the difference between a fed grux who's built like a bruiser, and a fed grux build tanky is that a tanky grux will simply just take a few more seconds to kill, that is all.. But a bruiser grux, will not only do an ass load of damage, heal alot, take towers faster, take objectives faster, clear waves faster, and basically be better in every sense of the word. Never, build tanky grux, unless you want to troll.
---
Please log in if you want to leave a comment on this build.
Comments