Killing HeadHunter
Kira build by MUGAKI 385 1
predecessor.pro/builds/1683864715-killing-headhunter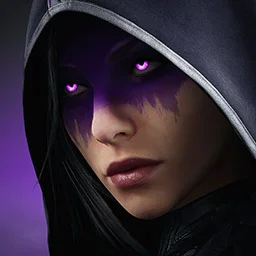 Introduction
You want to focus on building survivability first and then focus on the core items. Make choices regarding the enemy team. Make sure you build her in order.
Crest Selection

Marksman Crest
+6% Attack Speed

Marksman: Restore 1 health when landing successful basic attacks against an Enemy Heroes and Monsters, or 3 health when killing an Enemy Unit. Upon restoring 150 health, evolves into Sharpshooter Crest.

Creep Slayer: Deal 15 extra basic damage to Minions.

Liberator
+15% Attack Speed
+8% Lifesteal

Active - Purifying Guard: Cleanse all Debuffs and gain a 100 + 150% shield for 2.5s - 150s CD.

Creep Slayer: Deal 30 extra basic damage to Minions.
Item Build
Full Guide
---
Please log in if you want to leave a comment on this build.
Comments