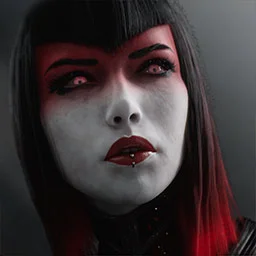 Ability level order

01
02
03
04
05
06
07
08
09
10
11
12
13
14
15
16
17
18

01
02
03
04
05
06
07
08
09
10
11
12
13
14
15
16
17
18

01
02
03
04
05
06
07
08
09
10
11
12
13
14
15
16
17
18

01
02
03
04
05
06
07
08
09
10
11
12
13
14
15
16
17
18
Crest Selection

Occult Crest
+10 Magical Power

Occultist: Restore 3 health each time you deal damage to an Enemy Hero or Monster with an ability (once per ability), or 4 health when killing an Enemy Unit. Upon restoring 200 health, evolves into Warlock Crest.

Creep Slayer: Deal 20 extra basic damage to Minions.

Tempest
+25 Magical Power
+120 Health
+10 Ability Haste

Active - Overcharge: Overcharge for 8s causing lightning to zap up to 3 nearby Enemy Heroes each second, dealing 20 + 12% magical damage and healing you equal to 50% of damage dealt. Multiple strikes against the same Target deal 50% reduced damage - 90s CD.

Creep Slayer: Deal 40 extra basic damage to Minions.
Item Build
Full Guide
---
Please log in if you want to leave a comment on this build.
Comments