Attack Speed Seraph Jungle
Serath build by Pop 418
predecessor.pro/builds/1694899606-attack-speed-seraph-jungle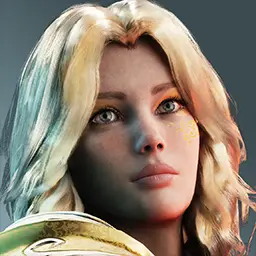 Introduction
Hey, this is my first build and I hope you like it. This build doubles down on Seraph's great jungle clear, while also giving her some burst to further cement her hit-and-run playstyle.
Ability level order

01
02
03
04
05
06
07
08
09
10
11
12
13
14
15
16
17
18

01
02
03
04
05
06
07
08
09
10
11
12
13
14
15
16
17
18

01
02
03
04
05
06
07
08
09
10
11
12
13
14
15
16
17
18

01
02
03
04
05
06
07
08
09
10
11
12
13
14
15
16
17
18
Crest Selection

Rogue Crest
+8 Physical Penetration

Rogue: Restore 3 health each time you deal damage to an Enemy Hero or Monster with an ability (once per ability), or 4 health when killing an Enemy Unit. Upon restoring 200 health, evolves into Assassin Crest.

Creep Slayer: Deal 15 extra basic damage to Minions.

Nex
+12 Physical Power
+15 Physical Penetration

Active - Reap: Dash a short distance and deal (+100% Bonus Physical Power)(+100% of Sow) physical damage to all nearby Enemy Heroes and Slow them by 80% for 1s - 90s CD.



Sow: Store 30% of damage dealt to Enemy Heroes (15% for AOE abilities) in the past 5s as Sow. Sow charges are expended upon using Reap.
Item Build
Full Guide
So to start off, aim for first. That's the only jungle clear item you need. Decent damage boost from the attack speed. Focus on rushing lvl 3 as soon as you can. That means probably avoid early ganking. Seraph's kit gives her tons of burst, relentless pursuit, and good escape options...but she needs her entire kit to be effective. We also pick the Assassin crest here over the ranger crest because

Nex gives us great burst to take down that key target that much faster before getting out. Ortus is also a good option, especially in concert with her Chain Kill ultimate. Pick your favorite, but I prefer something that helps me get in and then get out. Think of Seraph as a tankier Kalari without invis.
Now for the second and third items. Personally, I like to go

Kingsbane for the added sustain. Alternatively, you could go here for the early objective shred. So either

Kingsbane second and third, or the other way around. These are the main items for this build, and you should by this point have great gank potential with Skysplitter and Nex.
For the 4th item and beyond, this depends on what you need. If you need more sustain, go . If you need more burst, run

Vanquisher and

Ashbringer together.
For skills, max Heaven's Fury first for better ganks, or Chastise first for better wave clear. You can start fights by getting in with Ascend and following up with Heaven's Fury. After that, just weave Chastise in between your basic attacks and your targets should die pretty quickly. Personally, I like to save my Ascend for people trying to blink or run away. See if you can get close enough without alerting your victim and then open the fight with Heaven's Fury. This way, you have Ascend in your pocket to chase them, should they escape.
And that's the build! Hope you enjoy playing her as much as I do.
---
Please log in if you want to leave a comment on this build.
Comments