Serath Support
Serath build by Rowdy1 148
predecessor.pro/builds/1694909134-serath-support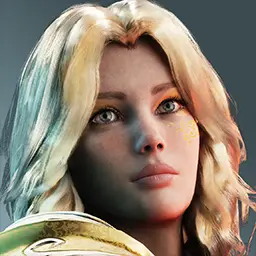 Introduction
dominate with serath as support but please dont take from jungle :)
Ability level order

01
02
03
04
05
06
07
08
09
10
11
12
13
14
15
16
17
18

01
02
03
04
05
06
07
08
09
10
11
12
13
14
15
16
17
18

01
02
03
04
05
06
07
08
09
10
11
12
13
14
15
16
17
18

01
02
03
04
05
06
07
08
09
10
11
12
13
14
15
16
17
18
Crest Selection
Guardian Crest
+50% Base Health Regeneration

Guardian: Your next basic attack or damaging ability against an Enemy Target will restore 20 health and grant you 20 gold. Charges generate every 30s, up to a maximum of 3, and require a nearby Allied Hero within 3000u to activate. Upon granting 240 gold, evolves into Warden Crest.

Pacifist: Receive diminishing gold from excessive Minion kills.

Leafsong
+180 Health
+50% Base Health Regeneration
+10 Ability Haste

Active - Phantom Rush: Increase the movement speed of yourself and nearby Allies by 50% for 4s. Heroes affected by Phantom Rush are immune to Slows and may pass through Enemy Heroes - 100s CD.

Wealthy Pacifist: Increase Passive Gold Income by 50% and receive diminishing gold from excessive Minion kills.

Visionary: Gain Solstone and increase your Ward Cap from 2 to 3.
Item Build
Full Guide
Citadel
Basilisk
Tainted Blade/Tainted Guard
Bonesaw
Sky Splitter/Overlord
you can use either one with Tainted Blade/Tainted Guard and you can also use Sky Splitter/Overlord whicher ever fits the occasion
Till you hit level 6 just do burst damage and jump back wing slam them and heavens fury then ascend back always save your blink if you get behind on levels just keep doing this till you can make them up
---
Please log in if you want to leave a comment on this build.
Comments