Sav Feng Mao Offlane 1
Feng Mao build by Aqueous_50 979
predecessor.pro/builds/1700347188-sav-feng-mao-offlane-1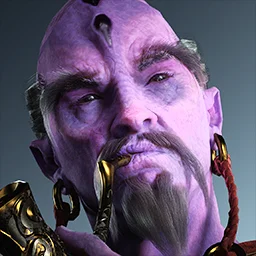 Crest Selection

Rogue Crest
+8 Physical Penetration

Rogue: Restore 3 health each time you deal damage to an Enemy Hero or Monster with an ability (once per ability), or 4 health when killing an Enemy Unit. Upon restoring 200 health, evolves into Assassin Crest.

Creep Slayer: Deal 15 extra basic damage to Minions.

Nex
+12 Physical Power
+15 Physical Penetration

Active - Reap: Dash a short distance and deal (+100% Bonus Physical Power)(+100% of Sow) physical damage to all nearby Enemy Heroes and Slow them by 80% for 1s - 90s CD.



Sow: Store 30% of damage dealt to Enemy Heroes (15% for AOE abilities) in the past 5s as Sow. Sow charges are expended upon using Reap.
Item Build
Full Guide
---
Please log in if you want to leave a comment on this build.
Comments