Magical Shinbi Offlane
Shinbi build by T1kT@G 128
predecessor.pro/builds/1694878214-magical-shinbi-offlane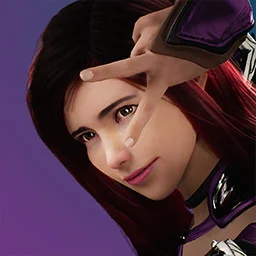 Introduction
Shinbi offlene build for maxed out magical dmg on hit
Ability level order

01
02
03
04
05
06
07
08
09
10
11
12
13
14
15
16
17
18

01
02
03
04
05
06
07
08
09
10
11
12
13
14
15
16
17
18

01
02
03
04
05
06
07
08
09
10
11
12
13
14
15
16
17
18

01
02
03
04
05
06
07
08
09
10
11
12
13
14
15
16
17
18
Crest Selection

Magician Crest
+120 Mana

Magician: Restore 4 mana each time you deal damage to an Enemy Hero or Monster with an ability (once per ability), or 5 mana when killing an Enemy Unit. Upon restoring 300 mana, evolves into Wizard Crest.

Creep Slayer: Deal 20 extra basic damage to Minions.

Soulbearer
+25 Magical Power
+300 Mana
+10 Ability Haste

Active - Anima: Gain a (+25% maximum mana) shield, 20% magical lifesteal and 10% movement speed for 8s - 90 CD.

Creep Slayer: Deal 40 extra basic damage to Minions.
Item Build
Full Guide
In my opinion, the character named Shinbi can be played much more aggressively with this set. Thanks to the high damage output in the early game, she can engage even against other characters with a lot of health. Her flexible movement compensates for her lack of health in her own way.
Please note that without additional context about the game or specific terminology, this translation is based on the provided information. If you have more specific terms or details to include, feel free to provide them for a more accurate translation.
---
Please log in if you want to leave a comment on this build.
Comments